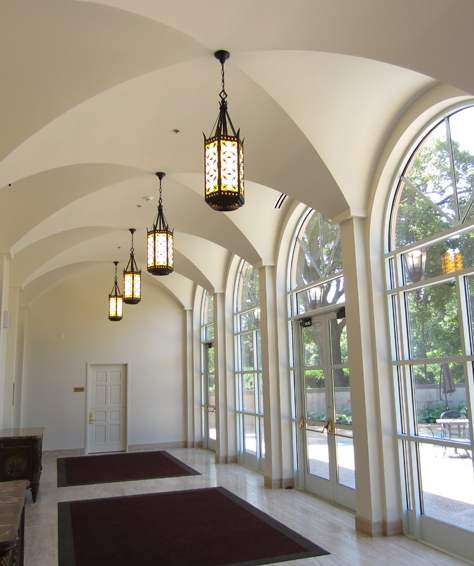 Loyola University Chicago, Cuneo Campus
Vernon Hills, Illinois
The Cuneo museum and grounds were donated by the Cuneo family to Loyola University to be used for weddings, conferences, tours of both the museum and gardens and winter lights activities. The project includes the renovation of the existing 1963 pool house into a commercial kitchen and restroom facility and replacement of an existing tent with a four-season structure for receptions, banquets, seminars and other similar functions.
The project also includes the rehabilitation of the windows, roof, skylight, heating systems and electrical system. Handicapped accessibility will be provided throughout the museum with a new elevator and toilet facilities.